Long before he was occupying the White House, Donald Trump's public image was largely defined by tabloids. His brazen and brash behavior made him an easy target for gossipy entertainment news outlets. His reality television show "The Apprentice" (2004-2017) aired and rose to popularity during a time that can be considered the golden age of the "supermarket tabloid".
In the early to mid-2000s, gossip magazines such as Us Weekly and Ok! Magazine were constantly running stories about sensationalized topics that still hold lasting pop culture relevance due to the heavy coverage. Heavily covered topics such the career and personal life of Britney Spears, Jennifer Aniston and Brad Pitt's divorce and subsequent "Brangelina", and the mental health and legal troubles of Lindsay Lohan.
Trump's controversial nature fit perfectly into this extremely popular style of sensationalist news. Trump doesn't care how or why people are talking about him, he just cares that they're talking about him.
The rise of sensationalism in celebrity tabloid journalism has now translated over to the political sphere. During his campaign, Trump made use of his reality TV experience by filling with speeches and interviews with quick, mindless, sound-bite worthy catchphrases.
The unprecedented style of his campaign and presidency have led to widespread media coverage, and his populist techniques have allowed for Trump-related media to be easily consumed.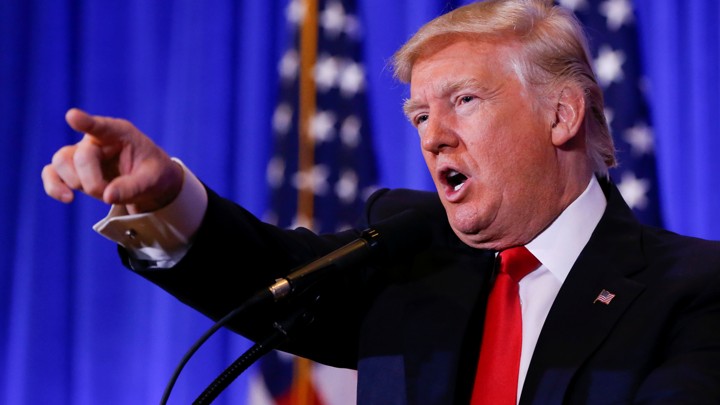 In the age of Trump, the lines between celebrities & politicians have become extremely blurry. Celebrities now have the power to enter the political sphere. While this is obviously exemplified through Trump's political rise, it can be seen in other celebrities. Kim Kardashian West is perhaps the most notable celebrity who has recently entered the world of politics. Kim Kardashian has recently spoken publicly about pursuing a career in law and has met several times with Donald Trump and spoken at the White House on criminal justice reform. She even helped pass the First Step Act, a bill that helps formerly incarcerated Americans find employment.
Kim's political influence even extends into international politics. On a heritage trip to Armenia last month, Kim and her sister Kourtney met with Armenian President Armen Sarkissian to discuss future Kardashian business developments in Armenia.
This past week, U.S. Congress voted to acknowledge the Armenian Genocide for the first time after Kim urged them to do so.

Dr. Geoffrey Baym of Temple University explored tabloid coverage of Trump in the late-80s to late-90s. Because of the control he seemed to have over the media and how heavily publicized he was, Dr. Baym urged tabloid readers of this era to "think of [Trump] as the president".
Today that sentiment seems so sweet and naïve, but Trump's tabloid persona is ultimately what led him to a fascist, populist presidency. Tabloid coverage of Trump mirrors the coverage of countless celebrities, and it's important to remain media literate as many of these celebrities being to enter the political sphere.